Do you have your sights set on purchasing a home in 2021? Need a little help saving up money to get there? Here are some of our favorite money-saving apps and other resources that can help you save up for a home!
Best Apps to Save Money
Mint
Now you can manage all of your finances in one convenient location. Mint helps you easily create a budget and gives you suggestions for where you can save more based on your spending habits. You can track your bills through this app and also set up alerts so that you are never late on a payment. It also checks your credit score for you (without needing a credit card) and gives you suggestions on how to improve it. It's a great app to help you access your finances all in one place and to be more proactive with your spending.
Digit
Digit takes the thinking out of budgeting by tracking your spending habits and bank account every day. The app then tells you how much you should save and how much you are actually capable of saving. You can also set up specific goals like "saving up for a down payment," and Digit will help you reach it. It monitors your spending and knows when you can save a little extra, and when you might need to keep that money more available to you.
The app is free for the first 30 days. Afterward, it costs $2.99 per month.
You Need a Budget
You Need a Budget recognizes that some of us would rather keep our finances "out of sight, out of mind." However, if you want to actively save money, you have to be very aware of what's going on in your bank account. After all, the closer you are to your budget, the closer you are to your financial goals. On this app you can easily connect all your bank accounts in one place and learn tips and strategies for getting out of debt. Additionally, you can easily sync your profile with a partner to help you align your financial goals. Ultimately, this can lead you to having a rock-solid financial plan, achieving your goals.

Trim
If you have trouble transferring money into your savings account on a regular basis, Trim is a great app for you. It can set up automatic transfers for you into your savings so you never have to think about it. Trim also sends you text messages to help track your spending and has a feature that analyzes your recurring subscriptions. It can even cancel them for you if you realize you're spending too much money. Furthermore, the app will notice when a cable or internet bill seems too high and even negotiate it down for you!
Honey
Honey is a free extension for Google Chrome and is perfect for people who love online shopping. Once you install it, Honey applies coupon codes when you check out from a variety of online retailers. Get codes from places like Amazon, Papa John's, Nike, Forever 21, and more. It never hurts to add a little discount at checkout time! After all, those little savings all add up in the long run.
FeeX
FeeX is a free service that finds and helps you reduce fees in your IRA, 401(k), 403(b), brokerage, and other investment accounts. Investment fees can add up really quickly, oftentimes going unnoticed. Even the savviest of investors can get confused by the financial jargon that accompanies their profiles, and FeeX helps with that. They describe themselves as the "Robin Hood of Fees."
Qapital
Qapital encourages you to "save smartly" using their system of goals and rules. You can also team up with people to reach your savings goals faster. If you're new to investing this app is a great place to start with their pre-built portfolios. They have tools to help you determine if buying something now is more important than saving for something later. Additionally, Qapital can help you plan out where to allocate your paycheck as well.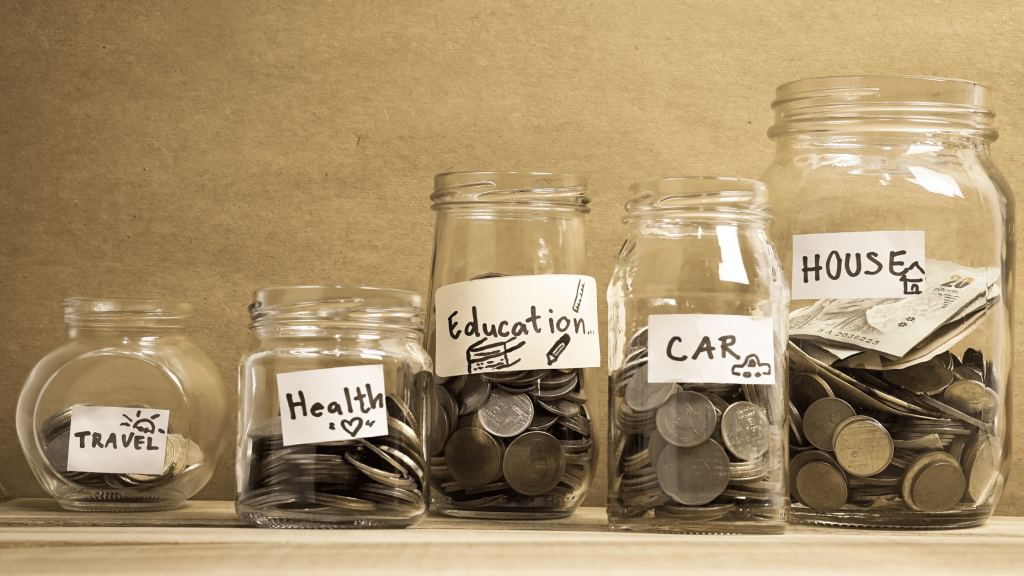 Best Apps to Make Money
Acorns
Investing can be confusing! Luckily, Acorns is here to take away some of the headaches. This app takes spare change from debit card and credit card transactions and invests it for you. You might be surprised at how much that spare change can add up! Especially when it's not just saving money, but making money.
Acorns fees are very low too. An account with less than $5,000 costs just $1/month! Keep in mind some retirement accounts with Mint cost $2/month.
Betterment
Betterment helps you save money but is mainly geared towards personalized investing. This tech-driven app can help you reach your financial goals with a personalized investment account. Choose from options like saving up for a big purchase (like a home!) or saving up for your child's education. Their robo-advisers do the rest of the work!
Even better, Betterment is free for many plans. However, "premium" plans will cost you 0.25%-0.40% of your annual investment.
Other Resources
NerdWallet
NerdWallet is a great resource for all things financial. Their experts write simple, easy-to-read articles about everything from credit cards to investing, to banking and mortgages. One of their best resources is all of the calculators they offer. If you're looking for help saving for a house, you could use one of their savings calculators. For example, they have a savings goal calculator that can help you track how much you need to save per month to reach your savings goal.

Your Bank
Many banks have apps that offer savings help as well. For instance, Chase Bank gives you your credit score for free and even lets you see simulate how life events could change your score. Bank of America recently redesigned its app for a fresh new look. Now, it helps you track how much you're spending and will tell you which spending categories are frequently over your budget. Wells Fargo also offers a variety of financial planning including a spending report, budget watch, and savings plan.
These are just a few banks and their resources. If you are not a member of one of the banks above, reach out to yours! You may be surprised at the resources they offer and what you can take advantage of.
The Shannon Jones Team
The Shannon Jones Team prides itself on being a resource to our clients and beyond. Of course, we are not financial advisors, but we are experts when it comes to real estate and helping people reach their homeownership goals. Below are just a few examples of our recent blog posts that combine finances and homeownership. Additionally, we have a number of YouTube series that offer financial and homeownership advice. You can find those videos on our YouTube channel HERE!
Start Saving More Now and Buy Your Dream Home Sooner
Something that all of these apps have in common is that they make your finances less scary. It's important to have a reasonable expectation with your income and spending. However, it's also important to set goals and hold yourself to them. This requires taking the time to track what's going in and out of your accounts regularly. Luckily, technology has allowed us to move out of the spreadsheet phase and into an easier way to track finances.
These tools and apps are a great way to help keep you on track, save more money, and ultimately have what you need to feel comfortable purchasing a new home. However, talking to an expert is another great way. If you're not sure if you're financially ready to buy a home, reach out! We can refer you to a lender who can help you determine what mortgage amount you could qualify for. That way, you can make an informed decision before purchasing. Whether you're ready to buy a home or just starting out on your homebuying journey, we're here to be your trusted resource.